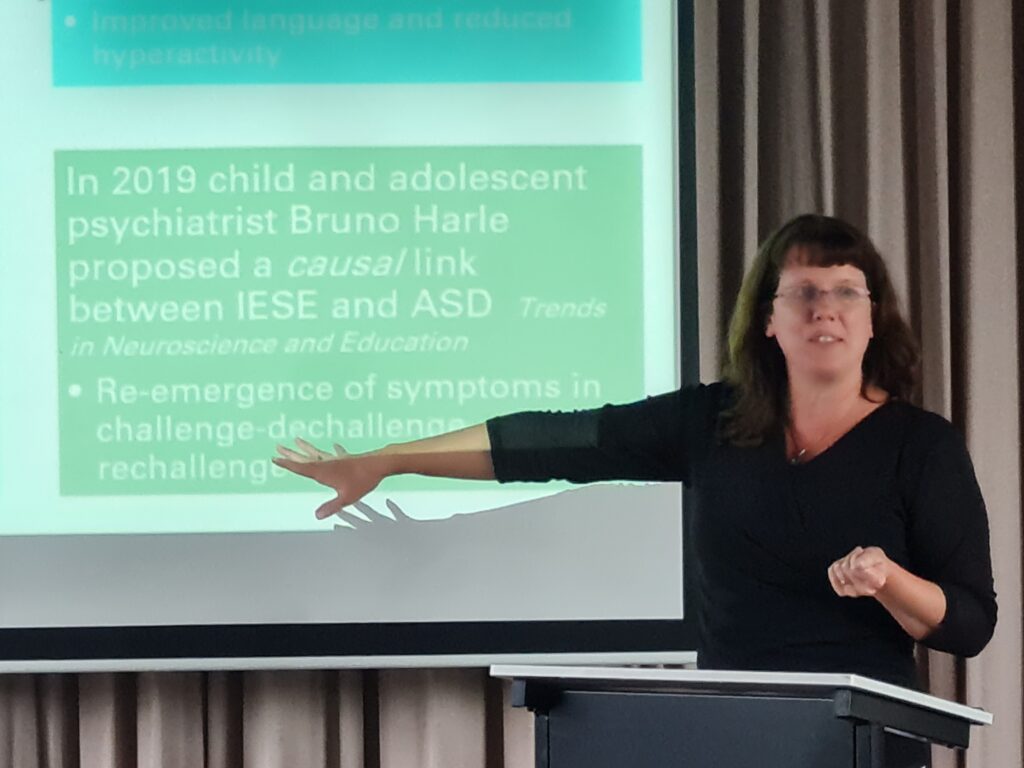 At today's meeting we were privileged to have Dr Rachael Sharman, a senior lecturer and researcher in psychology at the University of the Sunshine Coast, specialising in child and adolescent development, conduct a fascinating presentation on the effects of excessive 'screen time' on children.
Prior to her career in academia, Dr Sharman worked for over 15 years in a variety of child-related fields including child protection, juvenile justice (forensics), disability, advocacy and genetic research.
Dr Sharman's research is focused on the optimal and healthy development of the paediatric brain and she has published over 30 peer reviewed journal articles, two book chapters and is a volume editor for The Encyclopedia of Child and Adolescent Development. Dr Sharman is a co-author with Assoc Prof Michael Nagel of "Becoming Autistic: How Technology is Altering the Minds of the Next Generation"
Dr Sharman is an enthusiastic and engaging public speaker with a weekly guest expert segment on ABC radio, and appears in a variety of media such as newspapers, magazines (including Time) and television (including news, The Project, SBS Insight).