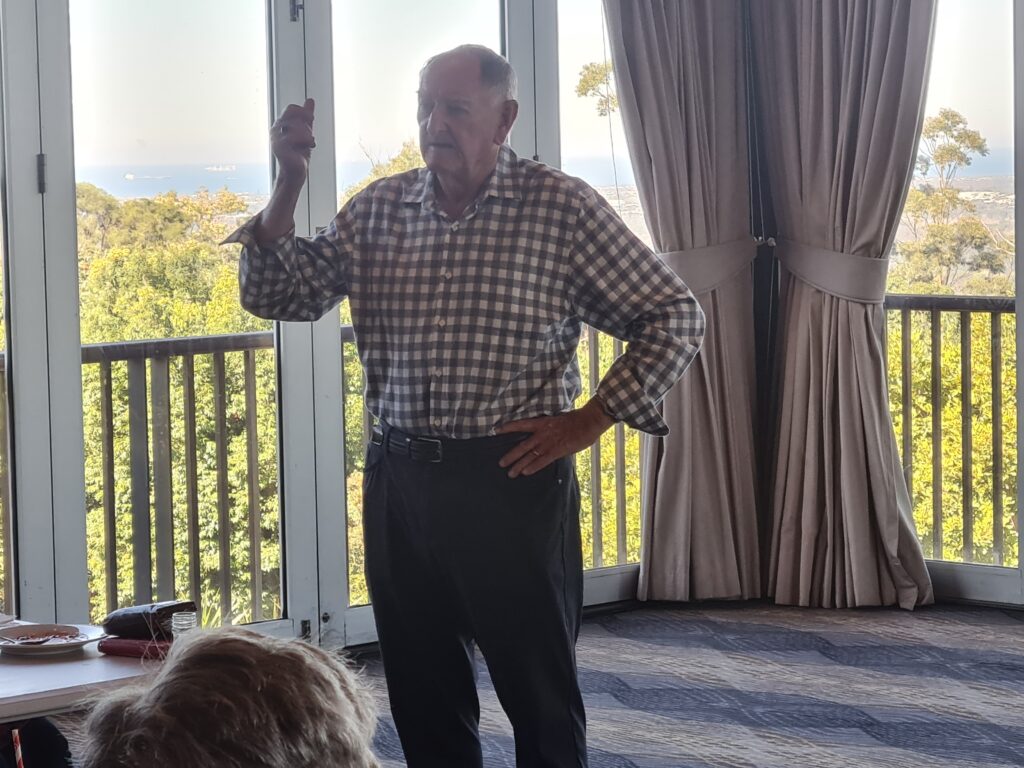 It's traditional for new members to our club to take on the role of Guest Speaker at a meeting shortly after they join, to tell us a little about themselves & help members get to know them better. And although Errol is well known to many of our members through either his involvement with Rotary, at all levels, or his involvement in our local Buderim community, our knowledge of his past was scant.
Errol has had a varied & interesting past, with much of it spent in the mining industry. His insight into how mining practices have changed over the years was fascinating.
Errol was a member of Manchester Unity for many years, & was instrumental in setting up the Manchester Unity Health Fund many years ago.
Nowadays he is very much involved in our local community including being the President of the BWMCA and, of course, a very welcome member of the Rotary Club of Buderim.